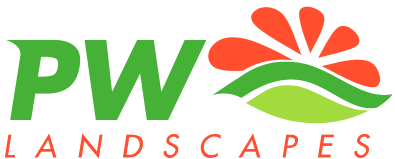 Landscape Design & Construction For Domestic & Commercial
PW Landscapes can provide you with a prompt, no obligation quote on any of your landscaping requirements regardless of the size.  From award winning gardens at multi-million dollar houses, large commercial projects to simple backyard spruce ups, we have you covered!  When using our services we offer exclusive pricing on our home grown plants and landscape supplies.
LANDSCAPE DESIGN & CONSTRUCTION FOR DOMESTIC & COMMERCIAL
Select a topic below to learn more
– WHAT WE CAN OFFER YOU –
Design/Concept Drawings
QBCC License (BSA)
Residential/Commercial
Retainer Walls
Paving/Concreting
Pathways
Irrigation
Plant Selections/Design
Stormwater/Drainage
Rockwork
Turfing/Seeding
Hydromulching
Cubby Houses
Playgrounds
Staircases
Features
Water Features
Water Falls
Street Furniture
Site Preps
Level Pads
Mulching
Garden Lighting
Ongoing Maintenance
Garden Edging
Revegetation
Block Clearing
Planter Boxes
Vertical Gardens
Sand Pits
Terracing
Swales
Landscape Supplies
Earthmoving
You Name It!

"HIGHLY COMMENDED" – Queensland Landscape Awards "RUNNERS UP" Best Large Garden Centre in Qld – Qld Nursery Awards LANDSCAPING – Master Builders House of the Year 2013 – Mackay LANDSCAPING – Best Apartment Over $5million – Mackay MAINTENANCE – 2017 Commercial Over $100k-$250k – Boathouse Airlie Beach
PART OF THE PLANTS WHITSUNDAY GROUP – SOME PLACES WE HAVE LANDSCAPED THAT YOU MIGHT RECOGNISE –