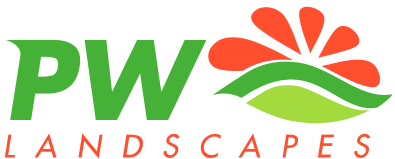 PW Landscape Design & Construction For Domestic & Commercial
Landscaping from courtyards to commercial PW Landscapes specialises in commercial and residential landscape design, construction and maintenance for North Queensland. Creating outdoor living spaces to suit your lifestyle, beautifying and adding value to each property.  With 12 years of extensive industry experience the PW Landscapes team has comprehensive knowledge on horticulture and landscape construction, offering personal landscape designs customised to the individual project.  We have the experience, skills, resources, worksafety procedures and required licenses to perform the work you require.  As an established North Queensland landscape contractor we undertake all levels of construction from highly detailed major projects through to small and simple commercial and civil projects.  We have designated maintenance teams experienced in maintaining landscaping for Industrial Estates, Retirement Villages, Shopping Centres, Parklands, Reserves, Wetlands, Playgrounds, Streetscapes, Schools, Subdivisions, Sports fields, and Residential Properties.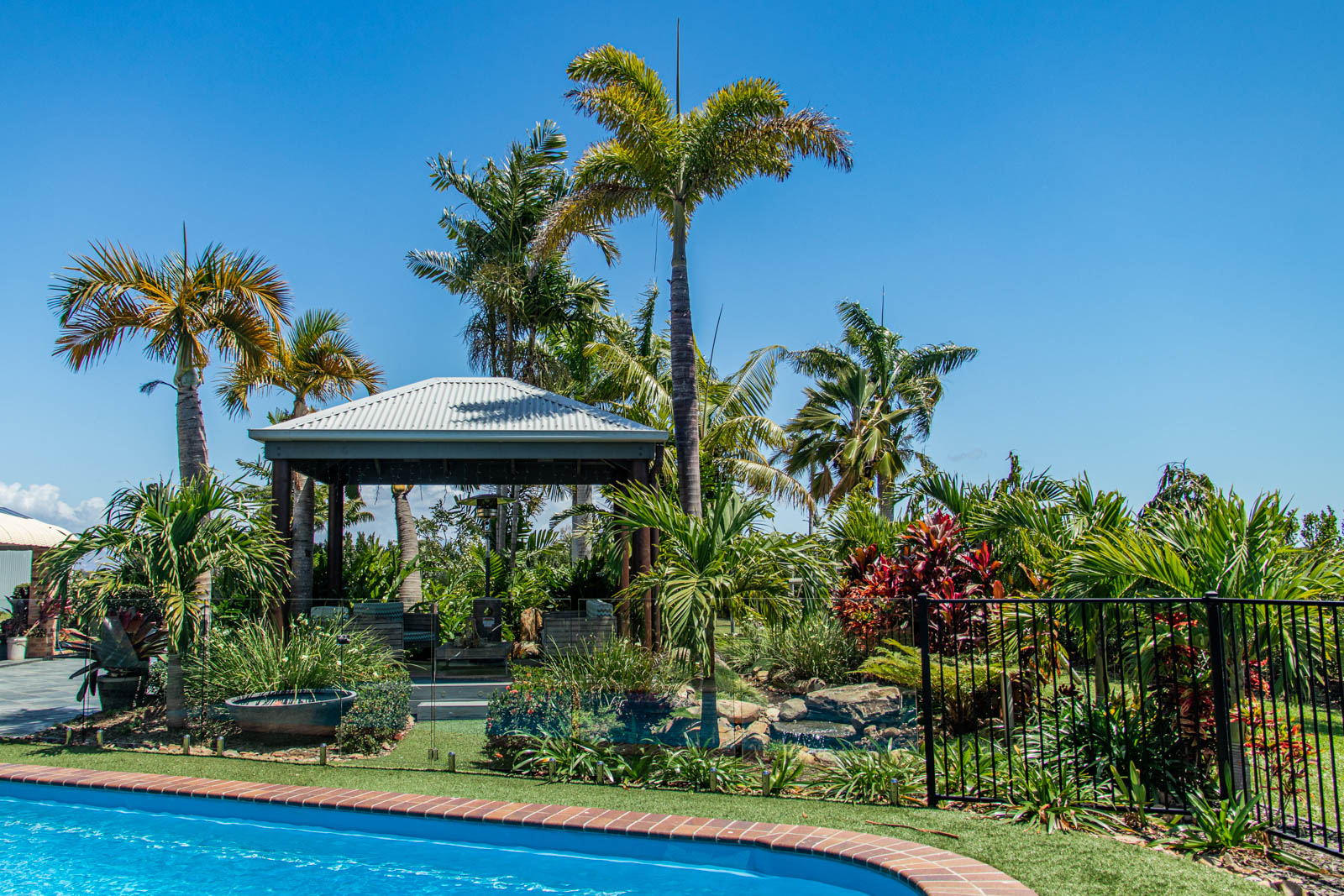 – WHAT WE CAN OFFER YOU –
Design/Concept Drawings
QBCC License (BSA)
Residential/Commercial
Retainer Walls
Paving/Concreting
Pathways
Irrigation
Plant Selections/Design
Stormwater/Drainage
Rockwork
Turfing/Seeding
Hydromulching
Cubby Houses
Playgrounds
Staircases
Features
Water Features
Water Falls
Rubberstone Installation
Street Furniture
Site Preps
Level Pads
Mulching
Garden Lighting
Ongoing Maintenance
Garden Edging
Revegetation
Block Clearing
Planter Boxes
Vertical Gardens
Sand Pits
Terracing
Swales
Landscape Supplies
Earthmoving
You Name It!
Decks
Whether it be around your pool, a new patio or an outdoor living area we can build a deck in a range of materials from traditional hardwood timber through to recycled and compsite materials.
Shelters
Open shelters and gazebos offer shade and protection from the elements while allowing uninterrupted views and breeze to flow freely. Aluminium Shelters, bus shelters, skillion roof shelters, cantilever shelters, backyard gazebos and playground shade.
Fencing
For safety, privacy and aesthetics we can accommodate fencing needs from Timber, PVC, Pool Fencing & Chain Mesh.
Bollards
Our landscaping team can install bollards to enhance aesthetics and create clear pathways and perimeters without limiting visibility or pedestrian flow. They can also provide illumination and ambient lighting.
Playground
PW Landscapes can install playgrounds from the foundation up, including the necessary certified soft fall options.
Water Features and Water Falls
With a huge variety of water features available we can create garden or pool waterfalls, streams, ponds and fountains to add a relaxing and soothing element to your landscape.
Learning spaces
PW Landscapes can create, design and construct safe and integrative learning environments, encouraging outdoor play and exploration.
Stairs and Bridges
Offering engineering services as well as installation we have great relationships with Wagners, having installed their composite fibre technology (CFT) products. As well as Australia' s leading recycled plastic manufacturer Replas.
Softfall and Wetpour
Wet pour and soft fall rubbers create a seamless and safe surface. It can also be integrated with other surfacing options such as synthetic grass. Wet pour can also be used for creative logo's and design.
Rubber Stone
PW Landscapes are a registered Rubber Stone dealer. Made of high quality recycled and EPDM rubber with a strong polyurethane binding agent, it is not only a durable option but versatile; covering interior and exterior asphalt, concrete, tile, wood and more.
Soft Scape
The 'living' element of landscaping comprises of the horticultural elements. From soil, mulch, turf to supply and planting of gardens, trees, hedges etc Plants Whitsunday can supply all your soft scape needs.
Synthetic Grass
Synthetic Grass is becoming more popular with the quality and appearance becoming harder to distinguish real vs fake. Synthetic grass is a low maintenance alternative to a lawn while still being aesthetically pleasing and allergy, toxins, child and pet friendly. Some brands of grass now offer up to 15 year warranty and are fade resistant.
Earth Moving
From trenching, to block clears, top dressing lawns to drilling post holes; PW Landscapes has you covered. With excavators from 1.7 to 6.5 tonne and posi-track skid steers, we have a machine to suit your needs, Experienced operators and modern machinery. With trenching attachments, assorted augers and rock grabs for boulder retainers.
Piling
With our 500kg slide hammer we are able to drive a variety of materials with piles up to 5.5m long. Perfect for elevated decks, fence posts and jetty posts.
Paving, edging and pool coping
Our landscaping team can design and create custom made pavers as well as install paths, patios and pool coping.
Retainer Walls
A valuable inclusion to an property, retaining walls give back useable space allowing for the creation of garden beds, driveways and property boundaries. Choose from boulder, spraycrete, timber, segmented block and besser block to create structurally sound retaining walls. We can even help you with the beautification in and around these structures with plants, lights and water features.
Irrigation
Plants Whitsunday will design an optimum irrigation system for your needs ensuring sufficient and efficient watering techniques. Working with fully automated systems that can be linked to smart phones, rain sensors and local weather stations. There are a wide range of irrigation options available from drip tube to pop up sprinklers.
Drainage
Plants Whitsunday can divert/capture stormwater and ground seepage, which is an often needed solution for sloping blocks. Working with swale drains, diversion bunds, stormwater pits and subsoil drains on small and large projects and properties.
Previous Work 
To view past works from Major Projects through to Backyard Makeovers see our Landscaping Blogs 
LANDSCAPE DESIGN & CONSTRUCTION FOR DOMESTIC & COMMERCIAL

"HIGHLY COMMENDED" – Queensland Landscape Awards "RUNNERS UP" Best Large Garden Centre in Qld – Qld Nursery Awards LANDSCAPING – Master Builders House of the Year 2013 – Mackay LANDSCAPING – Best Apartment Over $5million – Mackay MAINTENANCE – 2017 Commercial Over $100k-$250k – Boathouse Airlie Beach
PART OF THE PLANTS WHITSUNDAY GROUP – SOME PLACES WE HAVE LANDSCAPED THAT YOU MIGHT RECOGNISE –