Indoor plants are fast becoming one of the easiest and cheapest way to create ambiance and style in your home. These are our seven picks for trending plants to spice up your home or office.
1. Monstera deliciosa
Sometimes referred to as a 'Fruit Salad Plant', has recently become a popular indoor plant option for creating a tropical oasis feel in your home. The deep, waxy and luscious leaves are a conversation starter and beautiful feature within themselves. This plant looks stunning in a large woven basket or a terracotta pot – the rusty orange terracotta colour contrasts beautifully with the deep green foliage of Monstera Deliciosa.
Tip: Relatively low maintenance, keep out of direct sunlight and only water weekly.
2. Ficus elastica
We think this will soon become the trendiest plant on the block. Commonly known as the "Rubber Plant", low maintenance and relatively fast growing the stunning green leaves often have inflections of pink or red through them. Keep yours in a small pot to stop it growing too tall.
Tip: Dust the leaves to keep them looking lovely!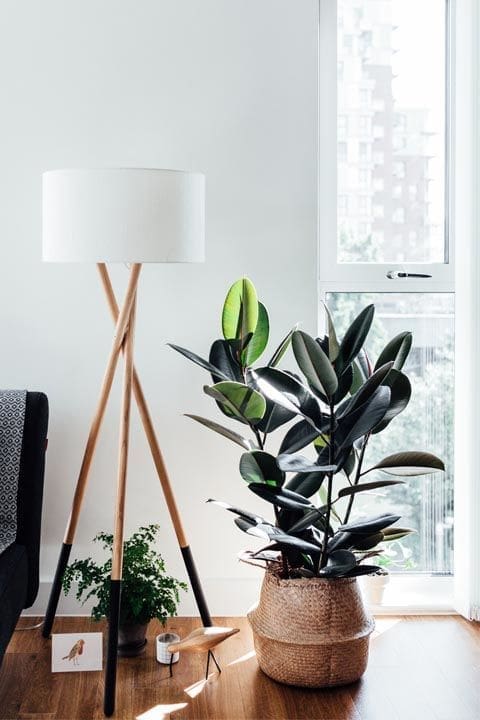 3. Pilea peperomiodes
Native to Southern China wikipedia says this dainty little plant is also known as the Chinese money plant, pancake plant, UFO plant, lefse plant, or missionary plant!
It is quite sensitive and easy to kill, especially through over watering! The round shape of the leaves and long stems makes it a beautiful indoor plant for styling and home decor.
Tip: Don't overwater!
4. Calathea
One of the most popular indoor plants on the market these are favourites for indoor plant lovers because they are relatively easy to care for and there are so many different kinds with beautiful and interesting foliage.
Tip: Hailing from the rainforest this plant likes a humid and warm environment away from direct sunlight.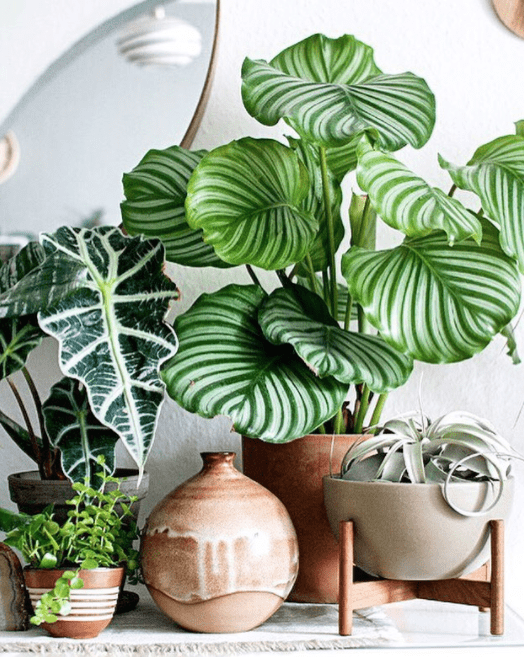 5. Aloe vera
Aloe vera is one of the easiest indoor plants ever and mighty handy to have around as the gel of the leaves can be used to treat wounds and burns. Touted to help with insomnia these plants are well known for their air-cleaning properties – perfect for indoor potting! With around 350 types of Aloe, ranging in colour, leaf shape, size and pattern,  you will be able to find the perfect plant for your home.
Tip: Aloe vera like well drained soil and direct sunlight. Plants will need to be fertilised monthly if you would like them to bloom
6. Stapelia
A statement succulent to turn heads! Indigenous to the African continents this low growing plant is sometimes referred to as the 'Starfish Flower'. They are unusual with other-wordly flowers and like a lot of sunshine!
Tip: Do not water in winter! In warmer months water moderately and allow the soil out completely between drinks.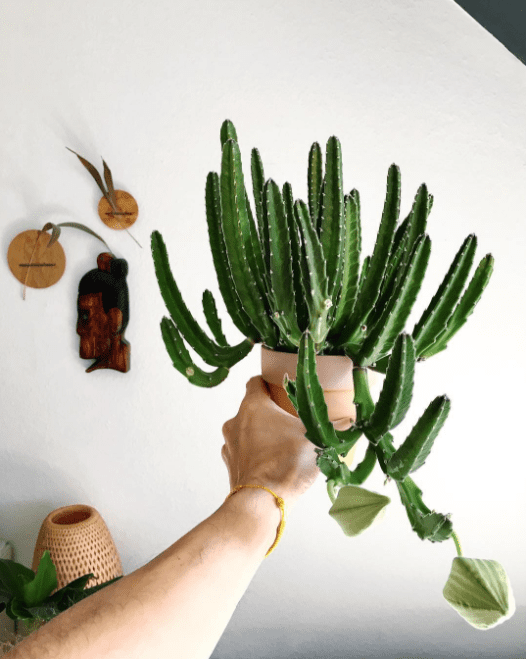 7. Ficus lyrata
The 'it' plant of 2017 the 'Fiddle Leaf Fig' will never go out of fashion in our books. It's stylish, slender and has beauitful waxy green leaves!
Pop it in a corner to fill space or pair two together to frame door ways, entrances, fire places (because they are frequent in the Whitsunday!) or statement pieces of furniture.
A natural light lover keep out of direct sunlight and cut back on watering in the winter months.
Tip: If your plant is not looking too healthy pop it in the bathroom to recover. It will love the diffused light and humidity.
While these are the plants that we see trending on the internet and social media they might not be suited to your home environment. To make sure you purchase the perfect plant for you come into our nursery and chat to our friendly staff.
Like this article? Check out our other blogs here